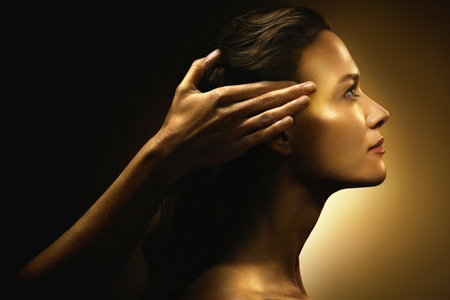 Pure Bliss Signature Massage
25mins - £28
50mins - £48
80mins - £65
Our massage therapists have designed this unique massage which incorporates all our favourite moves from various massage techniques. A sensory test is carried out at the beginning to determine which oil will be used on your treatment journey. Using NEOM or Aromatherapy Associates oil.
Aroma Back Relief - 30mins - £32
The ultimate in relaxation - the back, neck and shoulders are exfoliated and then massaged with a warm aromatic oil to ease away stress and tension.
Tranquillity Scalp Massage - 25mins - £28
Drift into a deep relaxation with this sublimely calming massage. All traces of tensions are gently eased from scalp, décolleté, neck and shoulders and the soothing Essential Oils enhance the calming experience.
Deep Tissue Massage - 25mins - £29.50 | 50mins - £49.50
A deep tissue treatment designed to work on stiff, tight and fatigued muscles and joints. Combining the power of 100% pure aromatherapy oils and gels with a very specialised massage technique. Give your body the attention it deserves.
Aromatherapy Associates 'The Real Aromatherapy Experience'  25mins - £30 | 50mins - £50 | 80mins - £68


Ease away the day's stresses and strains and bring body and mind back into balance, using the best of massage traditions from East and West. Carefully applied pressures stimulate the nervous system while Swedish and neuromuscular massage techniques support a healthy circulation and soothe the body
Aromatherapy Hot Stone Massage - 25mins - £30 50mins - £50
Indulge your mind, body and senses in this deeply relaxing massage with heated volcanic stones and aromatherapy oils. The ultimate in deep relaxation.
Indian Head Massage - £30
Reflexology - £40
NEW Lava Shell Massage - 1hr - £65
The ultimate massage using warm porcelain shells and relaxing aromatherapy oils, to indulge your body into a deep state of relaxation, releasing tension and stress. A must have for body rejuvenation.
Cancer Touch Therapy | Available on request