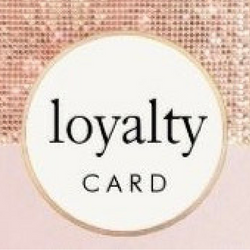 'HAVE YOU JOINED OUR LOYALTY CLUB YET?'
We have some fantastic new treatments available on our loyalty scheme with Aimee our lovely Therapist.
Ask at reception for your loyalty card and you will receive 1 treat point for every £1 you spend on treatments & products.
HOW
TO
REDEEM
YOUR
"TREAT"
POINTS
Our loyalty card is designed to treat you to new treatments,
Therefore your treat points can only be redeemed on a treatment you have not had before!
Your treat reward points are automatically added on our computer on each visit.
Treat rewards are only available between 9-4pm and are not available on a Saturday.
Please see below for current rewards available.
We
will
inform
you
when
you
have
enough
points!
OPI Gel File and Polish 420
CACI Wrinkle Revolution 520
CACI Peeling Treatment 520
CACI Hydratone Facial 520
Decelor Time Preious Facial 540
OPI Gel Manicure 600
Omnilux Light Therapy 700
Crystal Clear Microdermabrasion 920
CACI Non Surgical Face Lift 920
CACI Ultra 1560


Remember recommend a friend and you will receive 100 points & leave a review for your treatment experience and receive 50 points!