The
Medi
Spa
-
Advanced
Skincare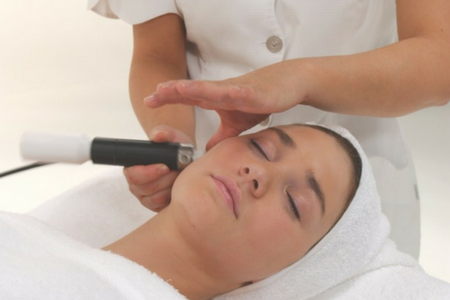 Medi Spa at Pure Bliss offers a skin care experience like no other. In a comfortable and soothing environment, specialising in advanced and effective skin care treatments to treat pigmentation, fine lines and wrinkles, acne, rosacea, scarring, sun damage, uneven skin tone, fat reduction, cellulite and stretch marks.
Skin Scanner Consultation (redeemable off any course) | £15
We recommend a consultation and skin scanning appointment to analyse your skin health and help us prescribe the correct course of treatment for you.
Derma Genesis Medical Microdermabrasion Blast - £50
The crystals exfoliate the outer most layer of the skin, leaving skin which is soft, smooth and receptive to nutrients. The underlying epidermis is also stimulated, promoting the generation of new collagen therefore improving the resistance to the effects of ageing. The procedure is non-invasive and painless with no downtime.
Medical Micro Facial - £65
This deep cleansing facial starts with a steam and extraction to cleanse pores, Medical microdermabrasion then deeply exfoliates the outer layers of skin. A relaxing neck and shoulder massage and soothing mask treatment elevates this facial to feel like a relaxing spa experience. Designed by our Pure Bliss Skincare specialists. 
Omnilux Light Therapy Omnilux Red Light Therapy Facial - £50 (Special offer  for £120)
A totally pure, visible red light used to stimulate and rejuvenate skin tissue, leading to improved skin tone and elasticity.
Omnilux Blue Light Therapy Facial - £50
A totally pure, visible blue light which kills and neutralizes bacteria to reduce inflammation and redness associated with acne.