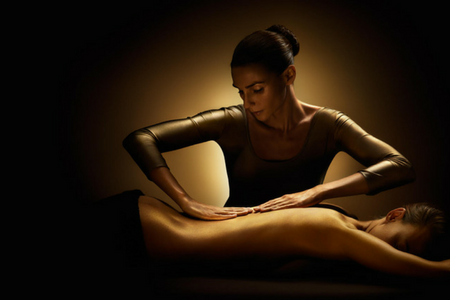 Purifying Back Cleansing & Treatment - 40mins - £40
The back is often a neglected area, this complete treatment acts like a facial. A unique diagnostic massage combined with deep cleansing, purifying and balancing. Essential oils with decongest, hydrate and restore clarity leaving the skin clearer, brighter and healthier.
Radiant Mum 2 Be - 80mins - £65
When you are about to become a mother you have many concerns, let Decléor take complete care of your skin throughout your pregnancy and for the first few months as a new mum. This nurturing treatment will help to preserve the tone of your skin, reducing the risk of stretch marks, lighten your legs and brighten your complexion to ensure you look as radiant as you feel. Bliss for mum & baby! A full top to toe, to pamper mum to be.