Crystal
Clear
Microdermabrasion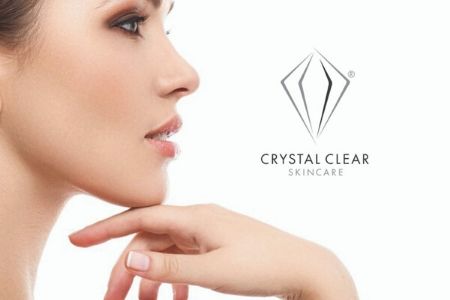 Crystal Clear Microdermabrasion offers a safe and controlled method of skin resurfacing by gently exfoliating the outer layers of skin. An excellent and progressive solution to open pores, blackheads, pigmentation, blemish scars, acne scars, stretch marks and much more.


Crystal Clear Beauty Flash | 30mins - £45
This is an excellent choice as a quick skin fix prior to a party or special occasion. The skin is gently cleansed and exfoliated to create a smooth base prior to a party.
SPECIAL OFFER: add on to any other facial - £20
Crystal Clear Classic  | 45mins - £50
A treatment mask is applied to hydrate and care for the skin. A hand and arm massage is incorporated for an all round relaxing experience.
Crystal Clear Deluxe | 1hr - £58
A relaxing face and scalp massage envelops the skin in nourishment and hydration, finally a soothing treatment mask is applied to calm and treat newly revealed skin.
Cathio
 A deeply cleansing facial which uses galvanic and high-frequency electrotherapy to rehydrate and regenerate skin tissues, giving the complexion a healthy glow. Can be carried out with Decléor or Environ products.
Cathio - 1hr 10mins - £58
Super Cathio - 1hr 20mins - £65